Groupe St-Hubert Distribution Center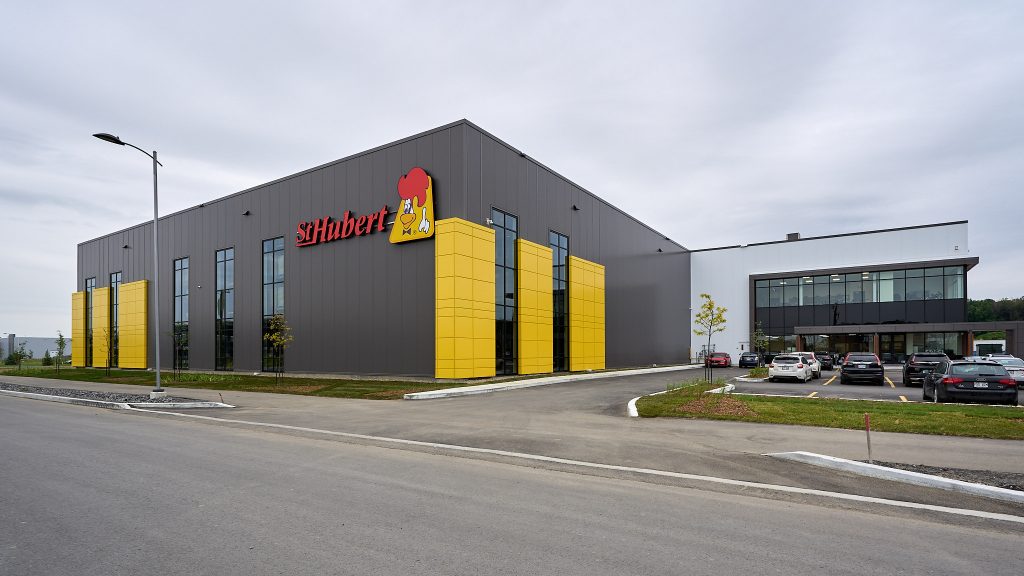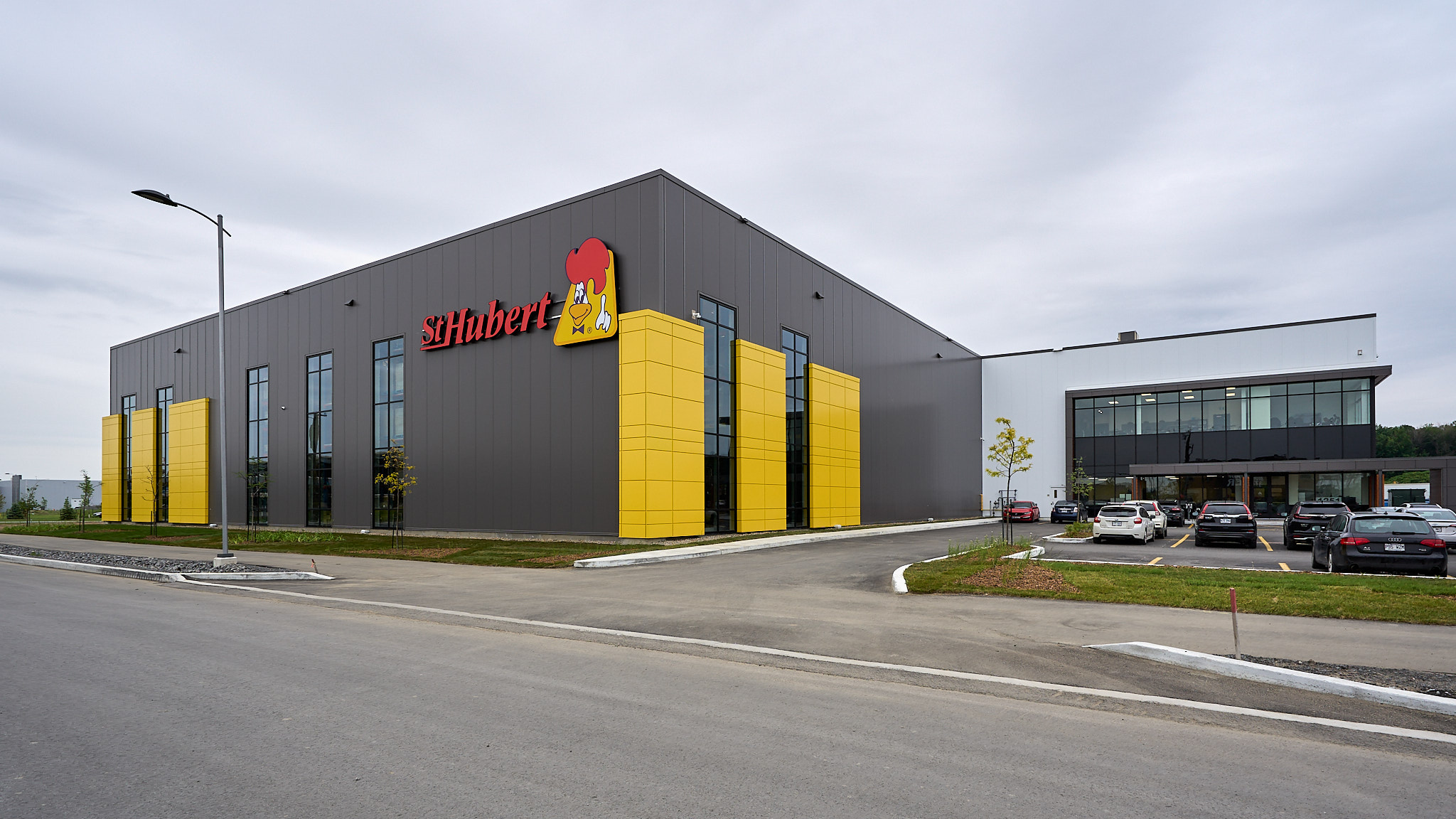 TYPE OF PROJECT: Industrial Development
SIZE: 
Ground: +/- 6 acres | 260,000 sf.
Building: 100,000 sf.
LOCATION: CentrOparc, Mascouche
DATE: 2021/2022
With the challenge of reducing its storage costs and centralizing its distribution, Group St-Hubert needed a new warehouse and called on the OLEADEV team to manage the real estate development of this important project.
In collaboration with FRARE GALLANT for the design and construction of a 100, 000 square feet warehouse, OLEADEV found the perfect location for St-Hubert and offered them a turnkey project to meet their needs; to consolidate the majority of their dry, refrigerated, and frozen products in a new,  accessible state-of-the-art warehouse at the junction of highways 640 and 25, in the heart of the CentrOparc de Mascouche.
This major project has enabled St-Hubert to increase its storage capacity and optimize its distribution to its rotisseries and numerous points of sale across the province.